VoIP Phone Service & Installation
What is VoIP Phone Service?
What is VoIP Phone Service?
VoIP is the abbreviation for Voice Over Internet Protocol. Internet Protocol is the technology that allows traffic to flow over an internet connection. When properly configured and implemented your voice conversations can be held over your internet connection, often sounding much clearer than a traditional analog signal would allow. In a VoIP system your phone service PBX is cloud based, no more expensive PBX devices for your office, the elimination of which alone can save you thousands of dollars. Your monthly VoIP service fees, which are usually less than traditional/analog phone service fees, will cover the costs of the cloud PBX that your VoIP service provider will maintain for you.
Unified Communication Products
Computer Solutions has partnered with Nextiva® to offer VoIP Phone Services and Solutions to the Greater Erie Area
A VoIP solution that provides the local service you want, and the national support system you deserve!
Computer Solutions is able to bring you the convenience and security of having local expert technicians available when you need them while being backed by a National Business VoIP Phone Service Provider that is committed not only to Amazing Service® but to incredible advancements in technology as well.
Why purchase Nextiva through Computer Solutions?
Computer Solutions will come into your project with a working knowledge of networks, routers, and internet service providers that will ensure that your VoIP implementation is a successful one. Our well-rounded understanding and expertise in all things technical give us the unique ability to trouble-shoot and correct issues that other "VoIP ONLY" companies may not even notice. Give us an opportunity to show you how and why our VoIP implementations provide a high-quality phone service experience. No choppy connections of the past – just crystal clear conversations with all the features that a cloud-based system can offer.
Computer Solutions will take full responsibility for your installation, from initial evaluation and quotation to the installation and training, we have you covered. Nextiva offers many configuration options for VoIP phone services. With our background in installing advanced servers and other cloud-based services such as Microsoft's Office365 we are committed to identifying the configuration and feature set(s) that appropriately meet both your needs and your budget. We will test different options before making the conversion to be sure that you have a final implementation that exceeds your expectations.
Some of the cloud advantages include:
Reduced Total Cost of Ownership
Increased Productivity
Easy to implement and use
Improved Profitability
Limited technical resources required
Enables better customer service
Manage from anywhere
Real-time Monitoring & Reporting
Nextiva is the #1 Business VoIP Phone Service Provider, with over 100,000 business customers of all sizes, in a variety of industries across the US. Not to name drop, but included in the list of satisfied customers are:
Burger King®
Target®
Allstate® Insurance
Delta Air Lines®
Gold's Gym®
Acura®
Moe's Southwest Grill®
and many more…
How do you attract this kind of client?
With AMAZING SERVICE®, Nextiva is so committed to delivering on this promise that they have trademarked the term. Of Nextiva's 500 employees, 200 are focused solely on the customer experience, and 100% are US-based.
In addition to putting their customers on the top of their priority list, Nextiva offers a unified, award-winning communications package that is unrivaled in the industry.
From small business to large scale enterprise, Nextiva has a plan to suit and adapt to your current and future needs and Computer Solutions will be here to walk you through the entire process.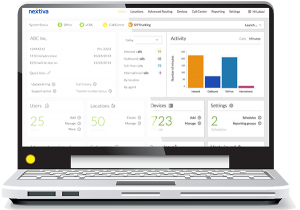 NextOS™ Platform
Easily manage your phone system, and access it from anywhere.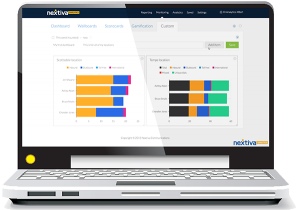 Nextiva Analytics
Gain insight to make better, faster decisions for your business.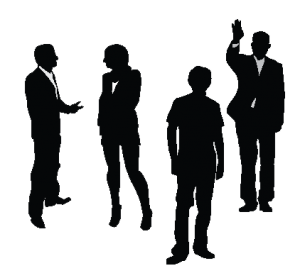 Amazing Service®
Humans helping humans – it's the Nextiva way.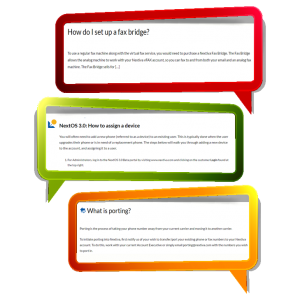 Nextiva Blog
Insightful tips, business articles, and educational videos from industry experts.
Check Out Our Newest Blog Posts